Transfers
AIRPORT TRANSFERS TO AND FROM COURCHEVEL
TransferFix is a reliable online service that allows you to compare all airport transfer services between Courchevel and every regional airport which services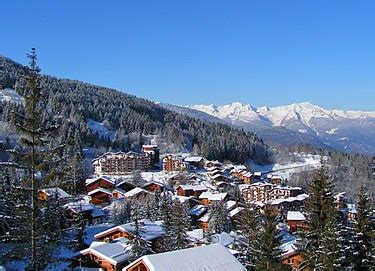 Courchevel.
Choice of Service
There is a choice of three service types; a private hire that might be standard or a VIP luxury limousine service, a low cost shared airport transfer in a mini-bus with other people and in the high season, a scheduled bus transfer.
The TransferFix comparison capability provides you with real-time availability and prices. You can book and pay for your chosen service in three swift and easy steps.
Also, you do not have to worry about any additional costs! The transport companies are contracted to offer you the same prices in TransferFix as they do on their website.
TransferFix is available, not only in Courchevel, but in many other alpine resorts in which TransferFix VTC partner operate.
Journey Times & Distances from Airports to Courchevel
From Geneva airport (GVA), the transfer to Courchevel takes approximately 2h 20m.
The distance from Geneva airport (GVA) to Courchevel is 190 km or 118 miles.
From Lyon Airport (LYS), the transfer to Courchevel takes approximately 2h 15m.
The distance from Lyon airport (LYS) to Courchevel is 186 km or 115 miles.
From Milan airport (MXP), the transfer to Courchevel takes approximately 4h 15m.
The distance from Milan airport (MXP) to Courchevel is 371 km or 230 miles.
From Turin airport (TRN), the transfer to Courchevel takes approximately 3h 10m.
The distance from Turin (TRN) airport to Courchevel is 251 km or 156 miles.
From Chambéry Airport (CMF), the transfer to Courchevel takes approximately 1h 30m.
The distance from Chambéry Airport (CMF) to Courchevel is 109 km or 67 miles.
From Grenoble Airport (GNB), the transfer to Courchevel takes approximately 2h 15m.
The distance from Grenoble Airport (GNB) to Courchevel is 182 km or 113 miles.
Shared Transfers to and from Courchevel
Shared transfers are an excellent low-cost option. You will be taken right to, or from your hotel or chalet, no matter where you are staying in Courchevel. You will be sharing the vehicle with other people who will be collected from or dropped off at different locations in Courchevel.
You might have to wait for more passengers at the airport or you might have to wait for other passengers to be dropped off in Courchevel before you, consequently your journey time might slightly increase. However, you will always be notified in due time of your exact pick-up time.
Contrarily, there is always the likelihood that you are lucky, with all passengers coming off the same flight or from flights landing within minutes of each other. Or, drop-offs in Courchevel might be close to one another or you might be the first to be dropped-off in Courchevel.
Either way, the shared transfer experience requires a bit of "give and take" and a thoughtful attitude from all passengers.
TransferFix offers shared transfers to and from Courchevel in the winter season.
What happens if my flight is delayed?
Online, there are resources that allow the VTC to check that flights are departing on time. It is likely that your VTC will have as much information as you about any delays. However, on the booking confirmation form, you will be provided with their mobile number, so you can call for reassurance. If the VTC is not able to transport you in a later vehicle departure, by the time your flight lands, it is likely that the VTC will have arranged for your transportation with another VTC, for the same price that you have paid already. Check your mobile phone for info that will usually arrive by SMS.
Private transfers to and from Courchevel
TransferFix VTC partners provide private transfers from many different airports to Courchevel, all year long.
When you book your private transfer online, you receive an instant confirmation via e-mail or text message and your driver will meet you at the airport.
With TransferFix and a private ride to or from Courchevel, you can enjoy the privacy of a taxi service while paying less money than a premium luxury limousine service.
And don't worry! If your flight is delayed, your driver will still be at the airport to meet you when you arrive.
About Courchevel
Courchevel is a ski resort located in the French Alps and part of the famous Les Trois Vallées.
The resort consists of four villages, which used to be named for their altitudes in metres: Courchevel (1850 m or 6069 ft), Courchevel Moriond (1650 m or 5413 ft), Courchevel Village (1550 m or 5085 ft) and Courchevel Le Praz (1330 m or 4363 ft).
Courchevel is also linked to La Tania, which was renamed La Tania Courchevel in January 2017. La Tania was built to provide accommodation to the competitors of the 1992 Winter Olympics in Albertville. 
Courchevel has different facets and it truly has something to offer to everyone, especially since the resort is spread over five altitudes, so you will have access to many aspects and views of the mountains.
With 11 luxury hotels, seven restaurants with Michelin stars and a large variety of luxury shops, Courchevel 1850 is regarded as exclusive and it attracts wealthy clientele including royal families. 
Courchevel 1850 was constructed in the immediate post-war years and it represented an avant-garde design, as it was the first French resort to be built from scratch, rather than based around an existing village.
All villages are strongly linked by lifts, pistes, but also a road, which takes you through all the villages. There are also efficient and frequent buses that link the villages.
There is also an airport in Courchevel. Due to its very short distance (537 m or 1,762 ft) and steeply sloped runway (a gradient of 18.5%), the Courchevel Airport has seen many accidents and it was ranked as the 7th most dangerous airport in the world. Consequently, only specially certified pilots can perform at this airport.
Skiing in Courchevel
Courchevel is excellent for skiing. It offers 150 km (93 mi) of runs serviced by 65 lifts and the slopes are of varying difficulty: 23 greens, 34 blues, 32 reds and 10 blacks.
Courchevel is great for beginners, who will surely enjoy the long gentle slopes that are found mainly in Courchevel Moriod and Courchevel Village, but not only. Moreover, there are also free lifts for beginners, including at least one in each of the different villages.
Courchevel is the largest resort of the Les Trois Vallées ski area. The other main resorts in the 3 Vallées (Méribel, Les Menuires and Val Thorens) also offer around 150 km of slopes each, making Les Trois Vallées the world's largest ski domain, a giant playground for winter sports' passionates.
The 600 km (372.8 mi) of Les Trois Vallées are serviced by a total of 183 fast and convenient ski lifts, which can transport around 260,000 people per hour.
With around 75 per cent of the pistes being blue or red, Les Trois Vallées is definitely heaven for all intermediates. Even so, most pistes are groomed every night and lists of freshly groomed runs are exposed at the main lift stations and offices or via the Trois Vallées app, Moreover, there is also a local piste in Courchevel which is almost every day chosen as the "Piste du Jour".
In Les Trois Vallées, you will also find challenging black runs and a vast excellent area for skiing off-piste (120 km or 74.5 mi).
Adventure course & Zipline
In Courchevel 1850, you will find the Fraîche waterfall zip line, which departs from next to the top of the waterfall.
The cable will take you through the valley, over the trees, and a second cable will take back to the welcome point.
A truly exciting activity suited for everyone, which will offer breathtaking views and memorable experiences.
Aquamotion
With the inauguration of the largest mountain water park in Europe, Courchevel has significantly raised the après-activity stakes.
Aquamotion is a unique water sports complex with different area, each dedicated to certain activities and suitable for certain skills and specific age groups.
The Aquawellness area offers massages, beauty treatments, whirlpool baths, Vichy showers, body jets showers, and many others to help you free your mind and relax your body, while in the Aquarelax area you can enjoy sauna, hammam or caldarium sessions in order to recharge your batteries.
The Aquasports are is perfect for those who love water sports, containing an indoor surfing pool, a swimming pool and a climbing wall. You can choose from a great variety of courses, such as  BodyPalm®, Aquafusion®, Aquabiking, etc., which are adapted to all levels.
The Aquafun area is a rollercoaster of laughter and thrilling sensations. You will find here one lagoon, one jumping pool, one huge Aquaracer slide, one wild river and one children's play area for kids and their parents, which also contains a baby pool.
Read everything about Aquamotion on www.aquamotion-courchevel.com.
Ice Skating
The indoor ice skating rink is located right in the heart of Courchevel 1850.
The rink is accessible to the general audience and it is open both during summer and winter seasons.
You can come to have fun on the ice or to watch great sporty hockey matches & beautiful ice skating shows.
For everything related to Courchevel, go to www.courchevel.com.